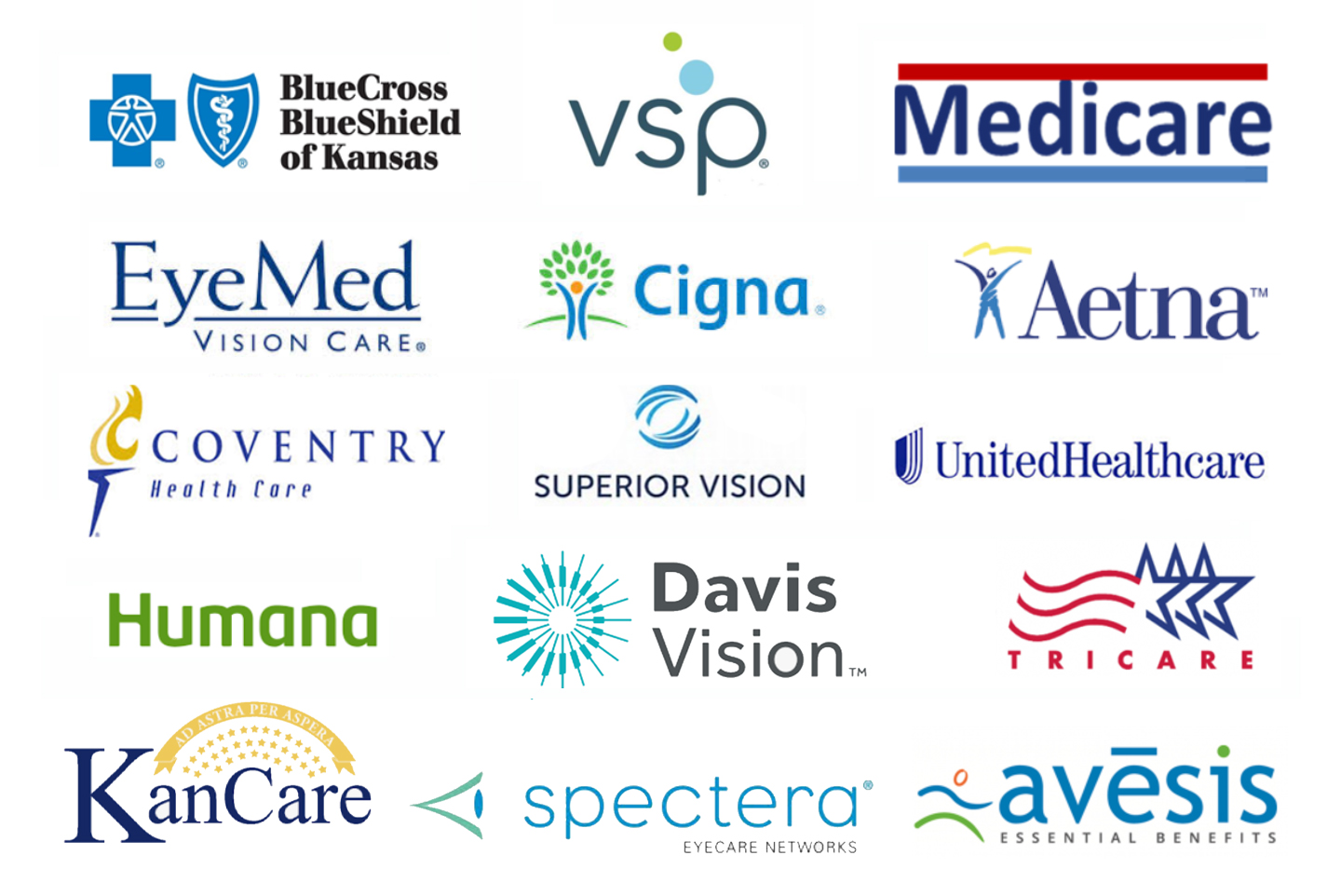 INSURANCES
The Eye Studio is a networking provider with most insurance companies, so you can fully utilize your insurance benefits.  If the doctor is seeing you for a medical eye health problem, your medical insurance will cover your visit. If you're coming in for a routine checkup and new glasses prescription, we can file your claim to your vision insurance.  Please bring all your insurance cards to your appointment.  You'll be glad to know that we're experts in the confusing world of insurance and will be happy to answer any questions for you!

What our patients are saying…
Dr. Barton and her staff are awesome!!! They've gone far above and beyond on customer service. Hands down, the best place to go no matter what age you are!        –Sarah N.
Dr. Barton is the best!  And so amazing with children!  I took my third grade son in for an eye exam and found out he had a focusing problem.  That was why he was getting headaches.  Aaron loves his new glasses and the headaches are gone!  Thank you, Dr. Barton!    –Amy T
I trust Dr. Barton with all my family's eye care needs.  Lovely atmosphere!  Dr. Barton is a true professional.  I would recommend this office to family and friends!     –Martina T.
When my eye doctor moved away, I didn't think I could ever find another doctor as good and caring.  But to my good fortune, I decided to try Dr. Barton since her new office is near my home.  The moment I met her, I knew I had found my new eye doctor!  She was so thorough and helpful.  Highly recommend to anyone who wants an AMAZING doctor and welcoming staff who really care!       –Jennifer

CONTACT US
Have questions?  We invite you to email us at info@eyestudioks.com or call us at 722-4900.  We're looking forward to hearing from you!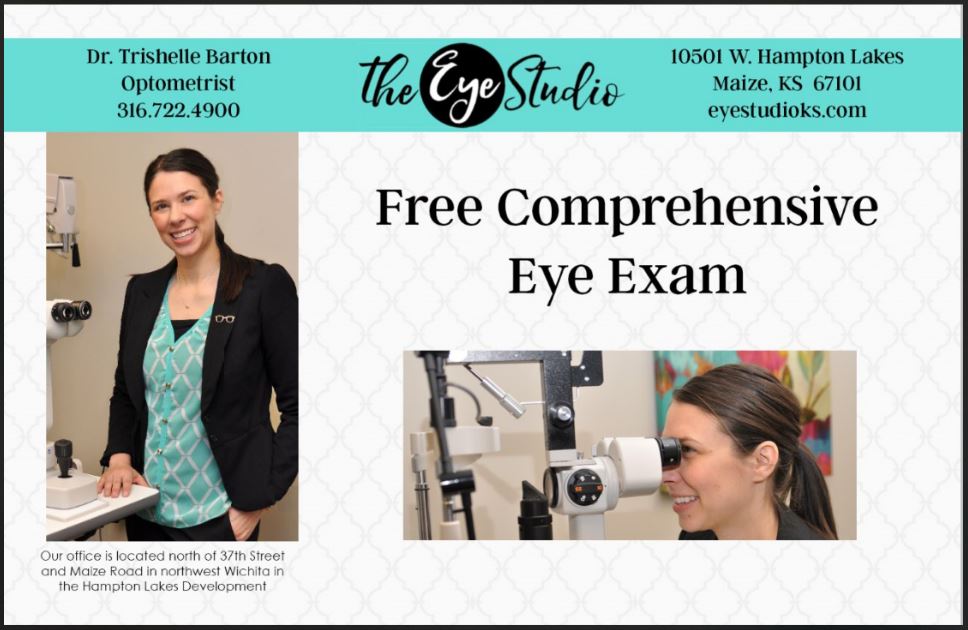 Can The Eye Studio help your church, school, or organization?
The Eye Studio appreciates our patients and the support we've found in the community, and we'd like to give back in some small way.  If your church, school, or organization is planning a fundraiser, we'd be happy to donate a free eye exam to be used in a raffle or silent auction or as a door prize.  Please call the office for more details.