Dr. Barton completed her undergraduate studies at the University of Kansas and then transferred to Pacific University College of Optometry in Portland, Oregon where she earned a Doctor of Optometry degree, graduating with honors.  Dr. Barton served a clinical externship in the diagnosis and treatment of eye diseases at the Discover Vision Center in Kansas City.  She also completed externships in pediatric vision at the Vision Development Center in LaJolla, California and the Pediatric and Strabismus Center in Portland, Oregon.  Dr. Barton has a special interest in children's vision and studied with Dr. Robert Sanet, one of the country's leading experts in childhood visual development and vision-based learning problems.  Dr. Barton has served on the staffs at Lifetime Eye Care in Eugene, Oregon and Fort Collins Family Eye Center in Fort Collins, Colorado as a family practice optometrist.
In 2015 Dr. Barton returned to Wichita to open The Eye Studio, where she offers complete eye care for the entire family– including eye health examinations, treatment and management of eye diseases, and vision development evaluations for children.  She also provides high quality, fashionable eyewear and a wide variety of contact lenses, all utilizing the latest technologies for clarity and comfort.
Professionally, Dr. Barton has served as president of the Lane County Optometric Society in Eugene, Oregon and vice-president of the Northern Colorado Optometric Association in Fort Collins, as well as a consultant on the leadership team for the Early Intervention Council.  Dr. Barton is a member of the Kansas Optometric Association, the American Optometric Association's Cornea and Contact Lenses division, and the College  of Optometrists in Vision Development.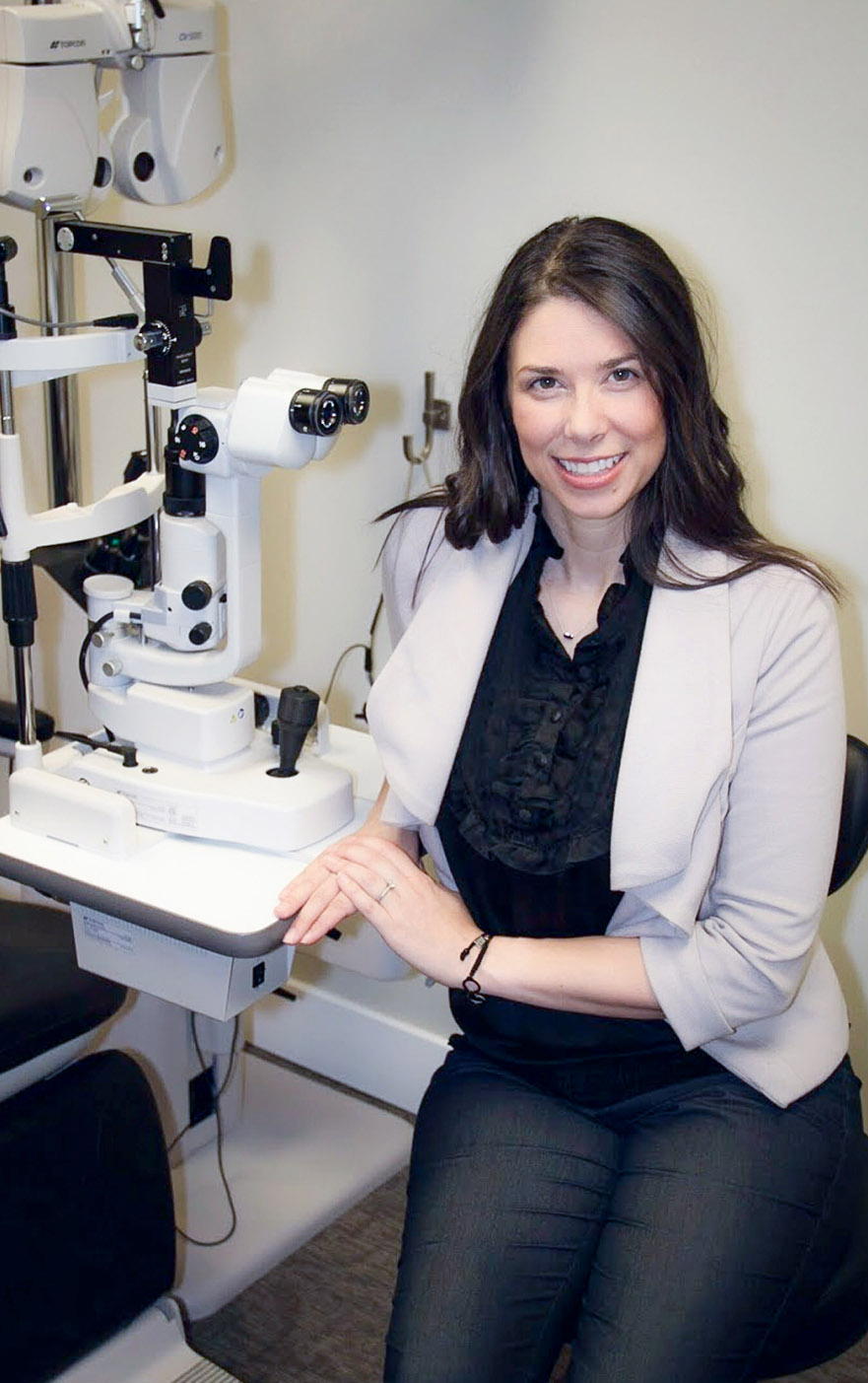 .
DR. BARTON WAS RECENTLY FEATURED IN WOMEN IN OPTOMETRY!
Dr. Barton was both excited and honored to be interviewed for an article in Women in Optometry, a national optometry magazine featuring women optometrists who are "successful in practice growth, patient care and life/work balance."   The article focused on Dr. Barton's decision to return to Kansas so her children could grow up near family and the physical design of her new office space which she and her husband remodeled themselves.  Women in Optometry is a division of Review in Optometry, the flagship professional magazine for optometrists nationwide. 
Congratulations, Dr. Barton, on a great article!  You can read it online here.
Dr. Barton in Local News!
Learn how Dr. Barton's decided to become an optometrist and her passion for children's vision in her interview with the Wichita Eagle.         (Just click on the Eagle logo.)
In the summer of 2017 KSN caught up with Dr. Barton while she was filling in at another office to interview her about the effects of viewing the solar eclipse without taking appropriate safety precautions.